ASTROART COMPETITION FOR INTERNATIONAL DARK SKY WEEK 2021
Competition to encourage Malaysians to express their feelings and thought about dark skies and the wonders at night to help them create an art related to astronomy and dark skies.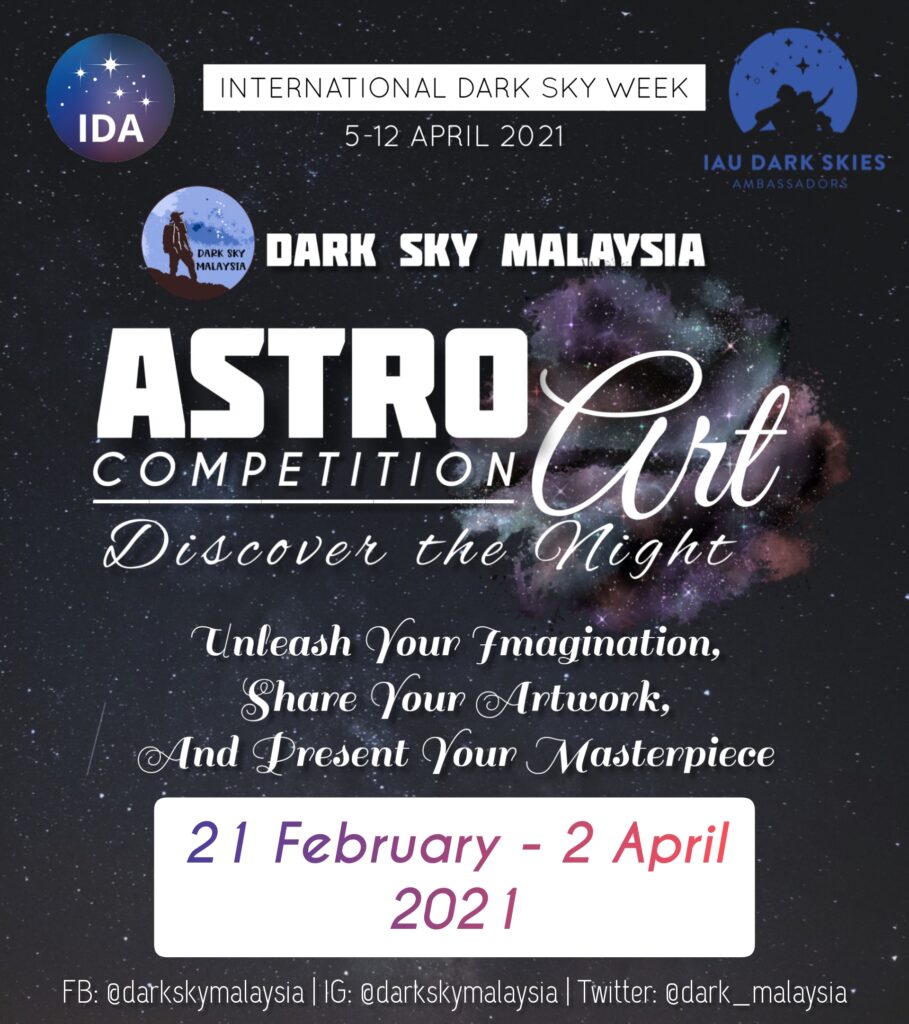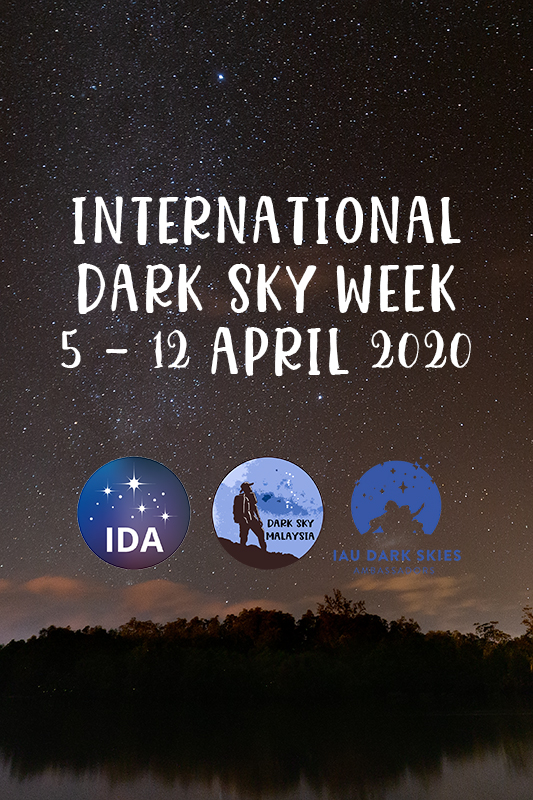 INTERNATIONAL DARK SKY WEEK
5-12 APRIL 2021
International Dark Sky Week is a worldwide event hosted by the International Dark Sky Association to celebrate the night and bring attention to the problems caused by light pollution. Each year, International Dark Sky Week is held in April during the week of the new Moon, when the sky is darkest and the stars most visible. This year's celebrations begin on Monday, 5th April and runs through Monday, 12th April, 2020
"You may see the darkest of the night lit up by the celestial."
– Emma Zulaiha Zulkifli –
spot the star challenge malaysia 2021
If you love stargazing and you would like to do contribute by stargazing. This is your chance to help out! Learn more on what you can do to contribute to dark sky while doing what you love to do.